MENTAL HEALTH AND ADDICTION VIRTUAL PRESENTATION: COPING WITH COVID-19
On Sunday, May 10th, Refa'enu and Communities Confronting Substance Abuse co-hosted a webinar about coping with mental health issues during the current pandemic and what we can learn from these challenges. We were fortunate to be able to hear from Rabbi Yakov Horowitz and David H. Rosmarin, PhD.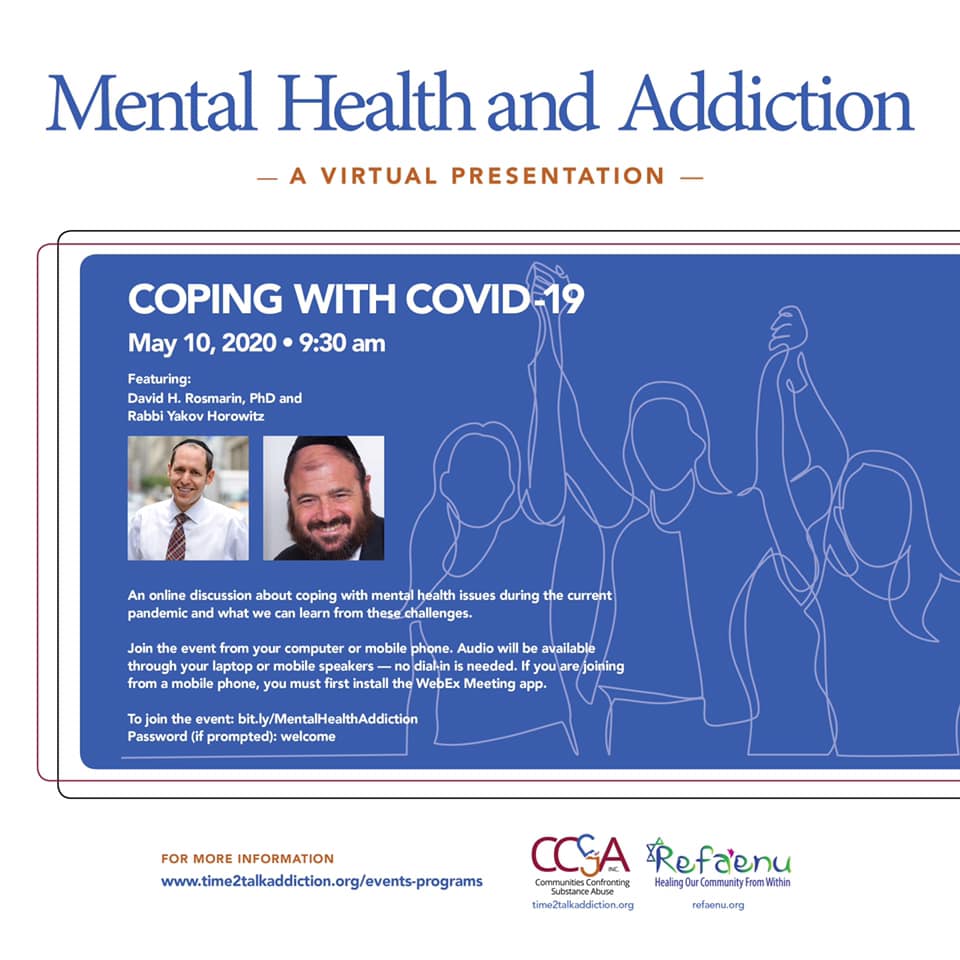 Rabbi Yakov Horowitz is the founder and dean of Yeshiva Darchei Noam of Monsey, and Founder/Director of Project Y.E.S. (Youth Enrichment Services). He is recognized throughout the Jewish community as an authority on raising children in these troubled times. His bold and insightful presentations, workshops, CDs, and articles have helped to mold a generation of parents and educators.
David H. Rosmarin, PhD, is the Founder/Director of the Center for Anxiety and an Assistant Professor in the Department of Psychiatry at Harvard Medical School. His clinical work and research have received media attention from Scientific American, the Boston Globe, and the New York Times.
YOUTH MENTAL HEALTH FIRST AID
FOR ADULTS ASSISTING YOUNG PEOPLE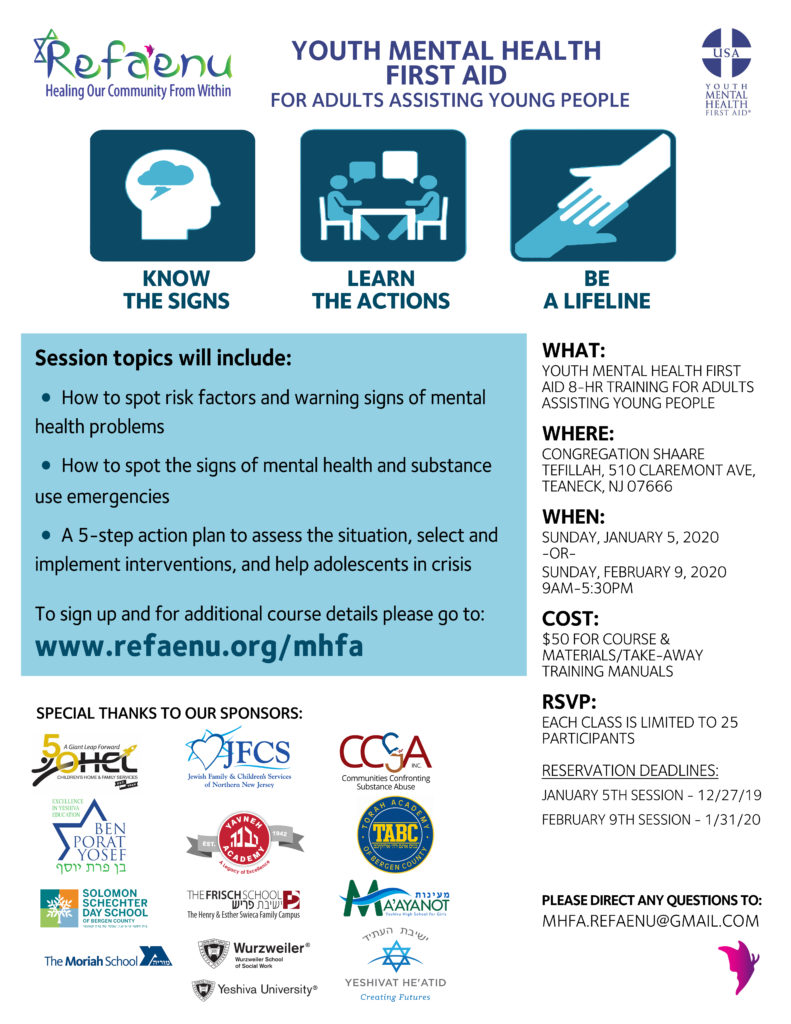 Refa'enu hosted two separate Youth Mental Health First Aid training courses on January 5, 2020 and February 9, 2020.
More information about Mental Health First Aid can be found here.
_______________________________________________________________________________
REFA'ENU TALKS PEER SUPPORT
Check out this webinar/study session about the evolution of Refa'enu's support groups, posted as part of an Inclusion Initiative by the URJ and Ruderman Family Foundation: Finding Success Through Support
MENTAL HEALTH AND ADDICTION SYMPOSIUM: ELIMINATING STIGMA