YOUTH MENTAL HEALTH FIRST AID
FOR ADULTS ASSISTING YOUNG PEOPLE
Refa'enu will be hosting two separate Youth Mental Health First Aid training courses on January 5, 2020 and February 9, 2020.

Each class is limited to 25 participants, so make sure to sign up ASAP to reserve your spot!
RESERVATION DEADLINES:
JANUARY 5th SESSION – 12/27/19
FEBRUARY 9th SESSION – 1/31/20
More information about Mental Health First Aid can be found here.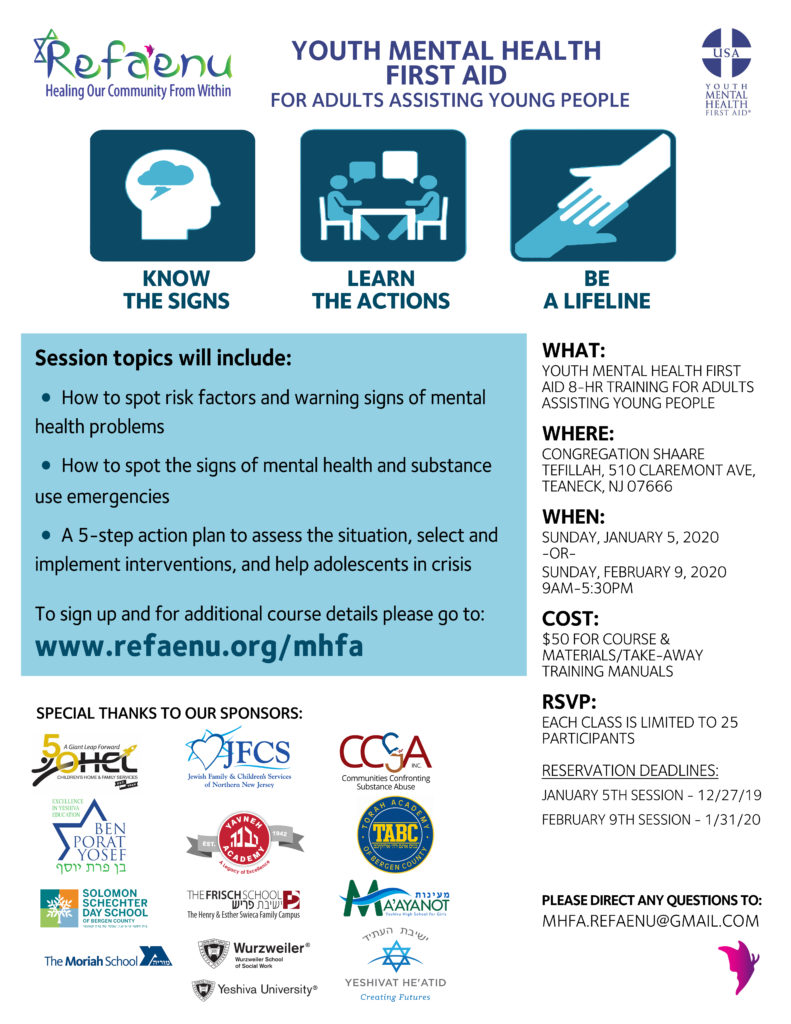 REFA'ENU TALKS PEER SUPPORT
Check out this webinar/study session about the evolution of Refa'enu's support groups, posted as part of an Inclusion Initiative by the URJ and Ruderman Family Foundation: Finding Success Through Support
MENTAL HEALTH AND ADDICTION SYMPOSIUM: ELIMINATING STIGMA